---
Welcome To Daybreak Academy~!
Welcome to Daybreak Academy, a new school serving as an "Idol Haven"! One's radiance, attire, and rank - it all seems like fun and games, yet people rarely see the actuality of idols' lives.
"It's a whole new world at the top, and one day I'll stand above everyone!"
Who will rise like the morning sun, as the moon once again returns to the shadows?
Now's your chance to create an account, make an original character, and jump right into the Roleplay. Everyone, "Let's start our Idol Activities together!". We currently have 31,195 edits, 703 articles, 700 images, -1 active users and 4 Admins on our wiki.
Warning: Make sure to ask a parent or guardian before joining. Your safety is important! Also, please follow the Academy Rules!
About "Aikatsu! Horizon Stars"
Aikatsu! On the Horizon is the RP Series name. It follows the idol-hood of Daybreak Students and almost always tends to stray from the slice of life genre. To keep in touch, join our discord server~
How To Join
This is our application to create a character. Please post it on Pri's message wall. (This does not apply to side characters; I.e characters who have a relationship with an idol/student attending Daybreak, brand makers, and etc.
Name:
Age:
Idol Type:
Brand: (You can say they currently have no preferred brand.)
Appearance:
Personality:
Courses: (See Daybreak Academy)
If you want to make a teacher, fill this application.
Name:
Age:
Appearance:
Personality:
Courses They Teach:
If you want a character of yours to be a Prefect, answer the following and message Pri on his message wall or dm him through discord. There can only be 3 prefects per house.
How is your character qualified to be a Prefect?
Why do you want your character to be a Prefect?
Construction!
If you want to pitch in an episode idea, please click here~. When you submit an episode, please message the founder as well!
Affiliates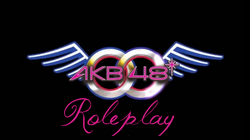 Join us in our life as members of the most popular idol group in the universe and our fight against the DES who want to ban music and entertainment!

Journey through the idol time with your friends at the best home for PriPara Roleplays! The roleplay, home of the Min'na Tomodachi Series is rocketing through the skies!

The idol world is separated by two different views of it. Shine Royal Academy believes in the strength of succession system, while another school; Tōi Tengoku Academy, tends to look down on it. Rivalry on opinions is very high, and the systems promoted by those two schools couldn't be less alike. One upholds a reputation of having Successors ranking high, while the other has the reputation of being the most prestigious idol school. In the end, who will stand to win it all?
Chat
If you see this, your JavaScript might be disabled or DiscordIntegrator plugin isn't working. If the latter, please contact a wiki administrator.
Poll
Do you like the new theme?
Latest Blogs
Create blog post
Blogs
Episode: 27
Idols: Watanabe Yui nabe Yui , Barahona…

Read more >

I'm making 2 idols who are sisters. I need help w…

Read more >

Here is the list of the dorms and stuffff!! Pleas…

Read more >
See more >
Community content is available under
CC-BY-SA
unless otherwise noted.